Interested in a Marilyn Geek T-shirt, phone case, etc? Check out my Red Bubble Page here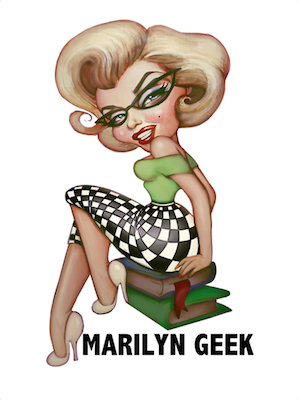 Donations towards the hosting costs for MarilynGeek are greatly appreciated.
Another way to help is to use the below search box or click the black button to access Amazon and shop for anything!
A portion of all sales (not just Marilyn related items) go to MarilynGeek.

---
CREDIT: All images/videos that appear on this site are copyright to their respective owners. If you are the owner of any of the images/videos please contact me and I will give full credit or remove images if requested. The "www.MarilynMonroe.ca" watermark may show up on selected images/videos with the purpose to advertise this web site when the images/videos show up in search engines or found elsewhere on the internet. MarilynMonroe.ca does not claim copyrights and no infringement is intended.