YEAR: 1953

STUDIO: 20th Century Fox

RUNNING TIME: 89 minutes

MARILYN MINUTES: Starring

Available on DVD
---
Set against the dramatic backdrop of Niagara Falls, Marilyn Monroe portrays Rose, a femme fatale possessing two of the most powerful weapons; an erotic body and an evil mind. Planning to murder her troubled husband (Joseph Cotten), Rose first uses her double-edged sword to drive him to the brink of total insanity. Then she seductively torments a series of strangers while her mysterious lover waits in the shadows.

Vastly different from her often comedic roles, Marilyn's classic dramatic performance as this diabolical and scheming woman is at once fascinating and frightening, painting a powerful portrait of human sexuality and passion.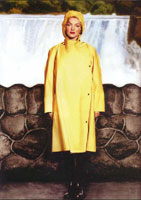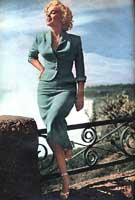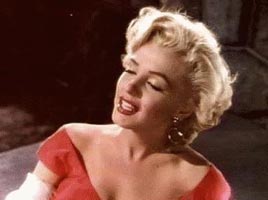 My opinion: This is the film that put Marilyn Monroe on the map. She was a superstar because of this movie. This is an awesome film! Marilyn appears in glorious technicolor and she is GORGEOUS in it. This is one of her best dramatic roles. It is the only time she played a villian. This must be in your collection. I have a special fondness for it because it was filmed in my home Canada! It includes the longest walking scene in film history.

Reviews: Time
"What lifts the film above the commonplace is its star, Marilyn Monroe."

Newsweek
"All the performances are competent, but Marilyn Monroe - hitherto typed as a glamour girl - easily comes off best with a surprisingly effective impersonation of a mousy maniac."