This gorgeous art print by Trout based on the famous Bert Stern photos hangs on the wall before you enter the Marilyn room.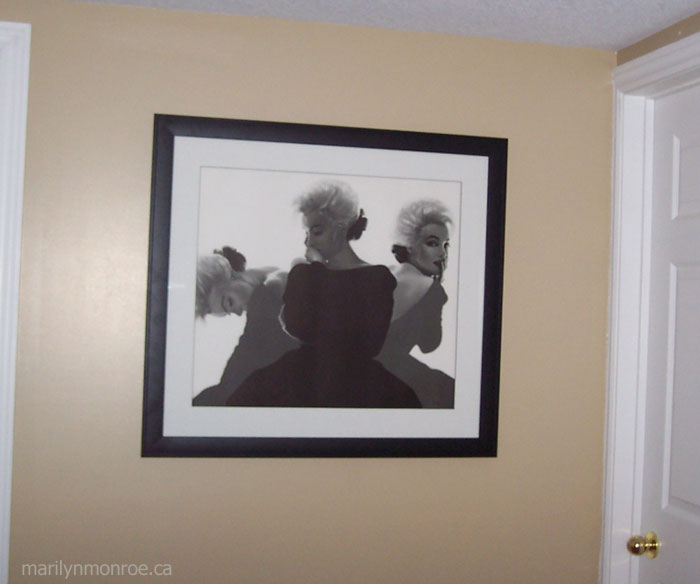 Here is my library of Marilyn books - current count is over 100. Also shown is one of my doll cases.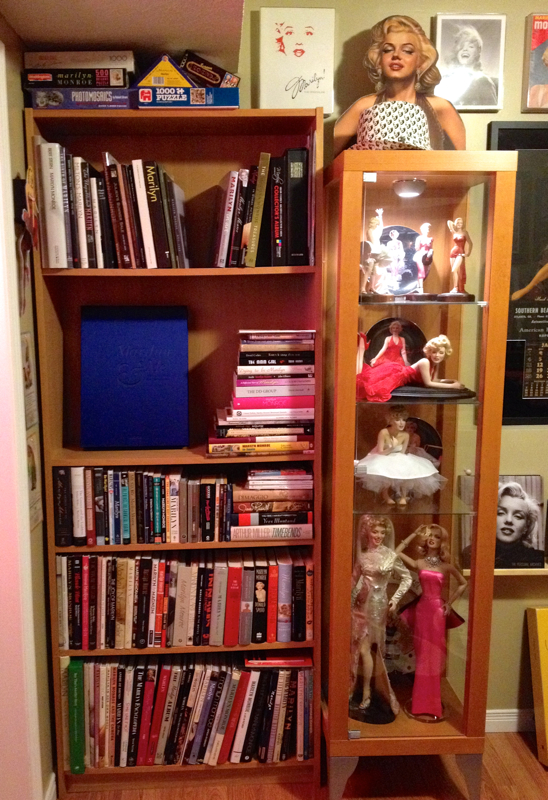 ---
As you look to the left you'll see my Earl Moran and Golden Dreams, New Wrinkle Calendars. Next is my Joe DiMaggio airline tickets and co-star autographs.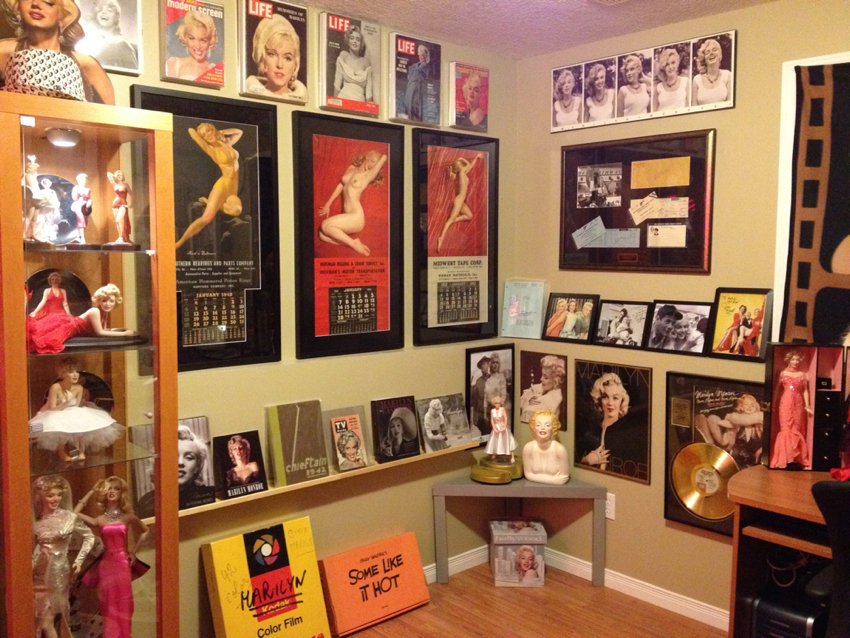 ---
As you continue around the room clockwise you see where I have my George Barris print, Kim Goodwin doll and Playboy.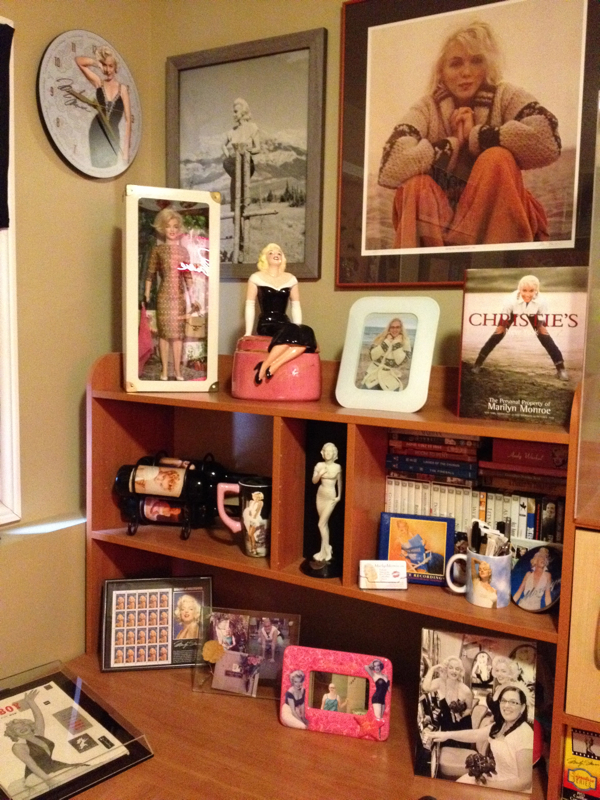 ---
My Marilyn hat is but off in this shot but is next to my second doll case. My signed Avedons are on this wall.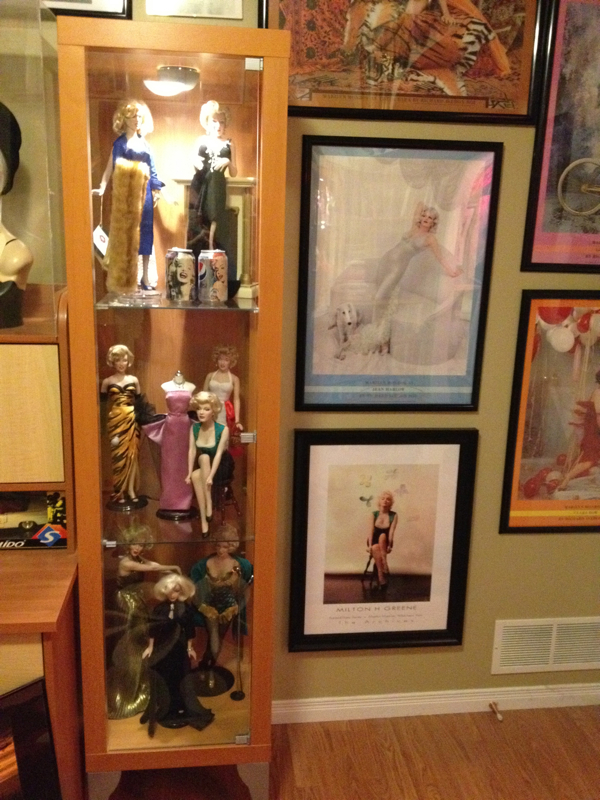 ---
I have my plates displayed above my closet door. You can also see the signed check. I took the doors off the closet and it turned into a great display area.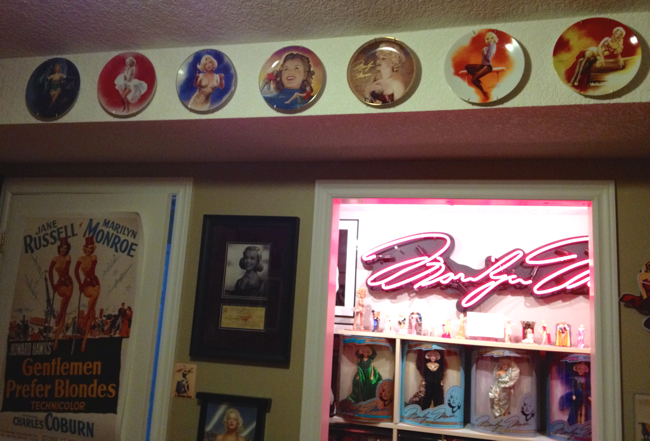 ---
I am thrilled with my neon sign that came from a Mac cosemtics display. All of the boxed dolls are displayed in the closest.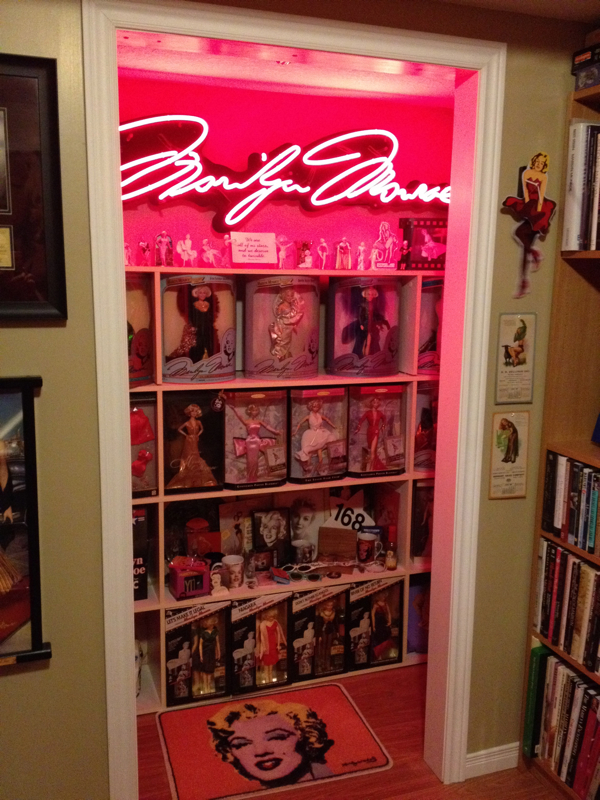 ---
Hope you enjoyed the tour!