---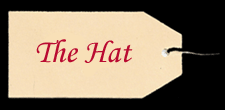 The hat is made of mohair and is a size 6 7/8. I was shocked at how small the hat was when I measured it. Marilyn was very petite. Here are the descriptions from the auction catalogues.
Julien's Summer Entertainment Sale June 2008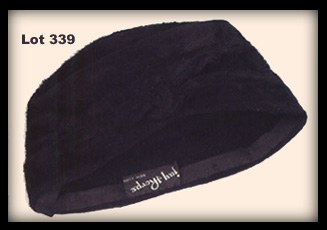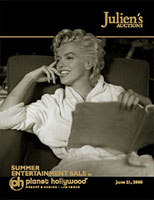 Lot 339 Marilyn Monroe Cloche - Black draped mohair cloche with bow on side. Jay Thorpe, New York label. Stamp in interior reads "Helios HB body made in Austria". Provenance Lot 165, The Personal Property of Marilyn Monroe, Christies.
The Personal Property of Marilyn Monroe Christies 1999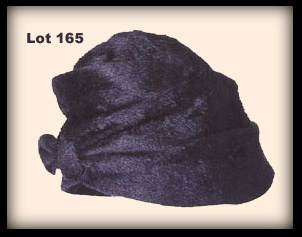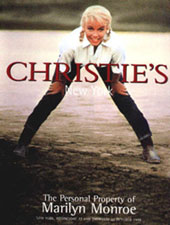 Lot 165 A Group of Hats - A circa 1920's cloche, of draped black mohair with simulated knot at front, labeled Jay Thorpe New York and possibly made for Some Like it Hot 1959....
As you can see from the photos - it looked like 2 completely different hats. Christies did a much better job displaying it. Julien's left it lying flattened out. It took me about an hour to reshape it so it resembled the Christies photo again. At the live auction, Julien's again brought up the supposed tie to Some Like it Hot. However, after doing some research on the hat I don't believe it was associated with the film even though it was created around the same time.
Even the auction houses use of the word "cloche" is misleading. According to experts I contacted through the Vintage Fashion Guild, this hat is a turban style popular in the late 1950's/ early 1960's. Mohair is also a typical fabric from this time period. It is not a 1920's style cloche.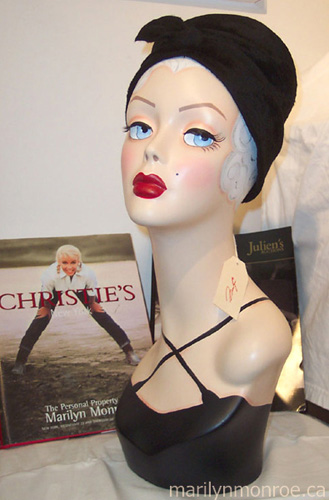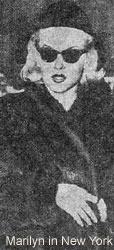 Instead, this is a hat that fits Marilyn's time in New York. According to "Marilyn's Addresses" her New York Apartment from 1957-1962 was at 444 East 57th Street. The Jay Thorpe store was located on the same street. It is very possible that Marilyn shopped there.
I can just picture her walking the streets of New York wearing this hat and a mink coat. Something similar to this photo.
Obviously, I am on the lookout for a photo of Marilyn wearing my hat. If you come across one, please let me know.
---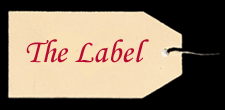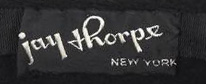 Jay Thorpe was an exclusive store located at 24 - 26 W. 57th Street, New York which opened in the 1920s. One of the best stores on 57th Street, Jay Thorpe offered custom made clothing from French and in-house designers. The store was on an equal footing with Henri Bendel and Hattie Carnegie in terms of quality, but had a more eclectic image.
Private fashion showings took place in the fourth floor bistro, where customers could relax with refreshments while watching models stroll by in latest fashions. Wilson Folmar was the head designer in the custom department from the 1930s to the 1950s. The store was out of business by the early 1970s.
Courtesy VFG Label Resource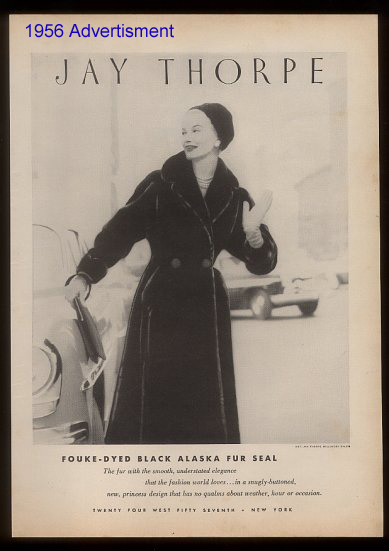 ---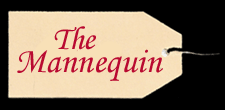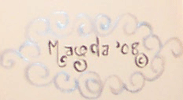 I knew that I needed a really special display for the hat. I was searching ebay for vintage hat stands and instead I came across an amazing artist who creates flapper style mannequin heads. When I explained my situation, Magda was willing to paint a custom Marilyn head for me. I asked for her to be based on Marilyn in "The Seven Year Itch" wearing the criss-crossed dress (except in black). It is one of my all-time favourite Marilyn looks. I am thrilled with Magda's work and I highly recommend you check out her Ebay store.