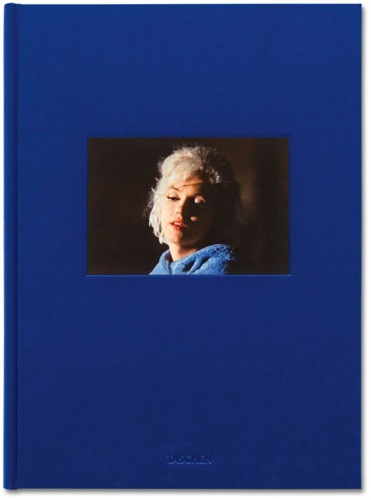 This limited deluxe edition is meant for the serious collector. A basic version for under $20 is also available on amazon - this features the same text but limited photos. I decided to go for this edition because it is signed by Lawrence Schiller.

The book is very large with a beautiful blue silk jacket and a matching box. The pages are archival quality with many foldouts throughout. Due to the size these are basically large prints which are amazing to look at. Schiller has not released a book based on only his photos before (some were published in Marilyn by Norman Mailer) and this means that many of the photos were new to me.
I enjoyed hearing about his time working with Marilyn first on Let's Make Love and then on Something's Got to Give. Thankfully, he did not claim to have had an intimate relationship with her.

I totally understand that the price of this book is out of reach of most fans - however, if you do have the means I would highly recommend this book for your collection. It is the most beautiful book I have ever seen.


You can purchase the book here directly from Amazon