Here are a couple of myths about songs that people think Marilyn sang:

UPDATED!!! When I Fall in Love - This song shows up on nearly every compilation CD out there attributed to Marilyn. However, it is not her singing and most fans have noticed the obvious differences in the singing styles. Finally, Bill Fowler has solved the mystery! Bill has been hunting down other people's version of this song (like Doris Day) in order to do a comparison. Finally we have a match! Thank you Bill.

Hello Melinda & Fellow Marilyn Fans. Here are some pictures of the record & picture sleeve of Sandra Dee's version of "When I Fall In Love." It is Sandra's recording of the song that has been attributed to Marilyn Monroe on most of her CD releases since 1985. This was Sandra's very first record release in 1960. The record wasn't a hit and thus became an obscurity. The song has been recorded by numerous artists over the years with Doris Day having the biggest hit with it. For Marilyn fans the song has remained a mystery for the past 20 plus years. Most of us realized it didn't really sound like the rest of Marilyn's material. Now we know for certain the reason why. Why the song was ever included on Marilyn's CDs to begin with is now the mystery.

A Fellow Marilyn Fan,
Bill Fowler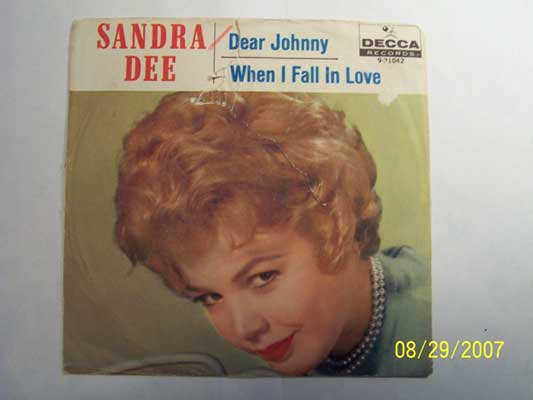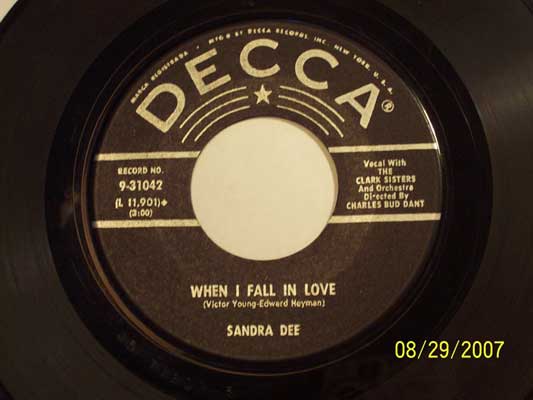 Santa Baby - This is another song that is often falsely attributed to Marilyn. It was written in 1953 by Philip and Tony Springer, and Joan Javits, and was first recorded by Eartha Kitt. Although it has been recorded by many people over the years Marilyn was never one of them.